Hoje, we drove to Sete Cidades. Azorean folklore has it that a princess fell in love with a babelicious shepherd boy and, of course, her pops was not down. "It's just puppy love! A princess needs security! Besides, he probably has a baby on the way with Fernanda down the street," the King explained. Forbidding their marriage, the king allowed them to see each other one last time at Sete Cidades (a little town called "Seven Cities"-- but is more like seven streets-- in the middle of a caldera), where they wept like willow trees. Cried so much they formed two lakes, Lagoa Verde (green, the color of his eyes) and Lagoa Azul (blue, the color of she dyed her hair during the the rebellious identity crisis that ensued).
Geologically, I guess this was the top of a volcano that collapsed. Butters would know. In any event, that's some hot mid atlantic ridge action.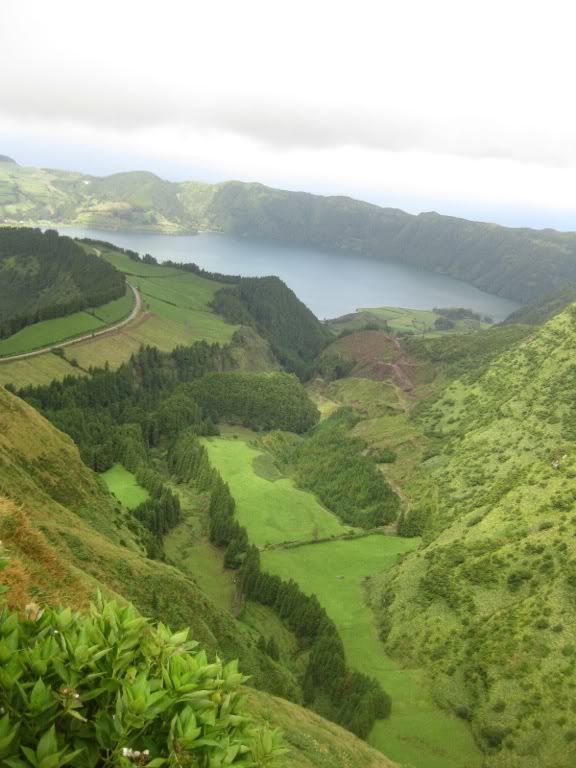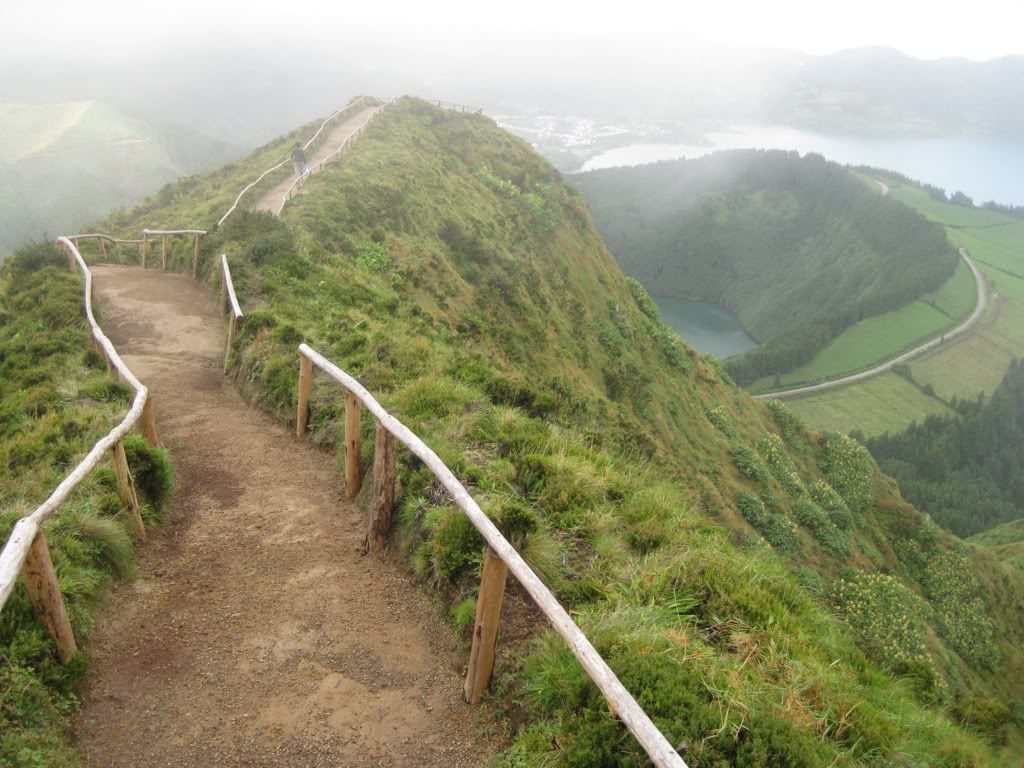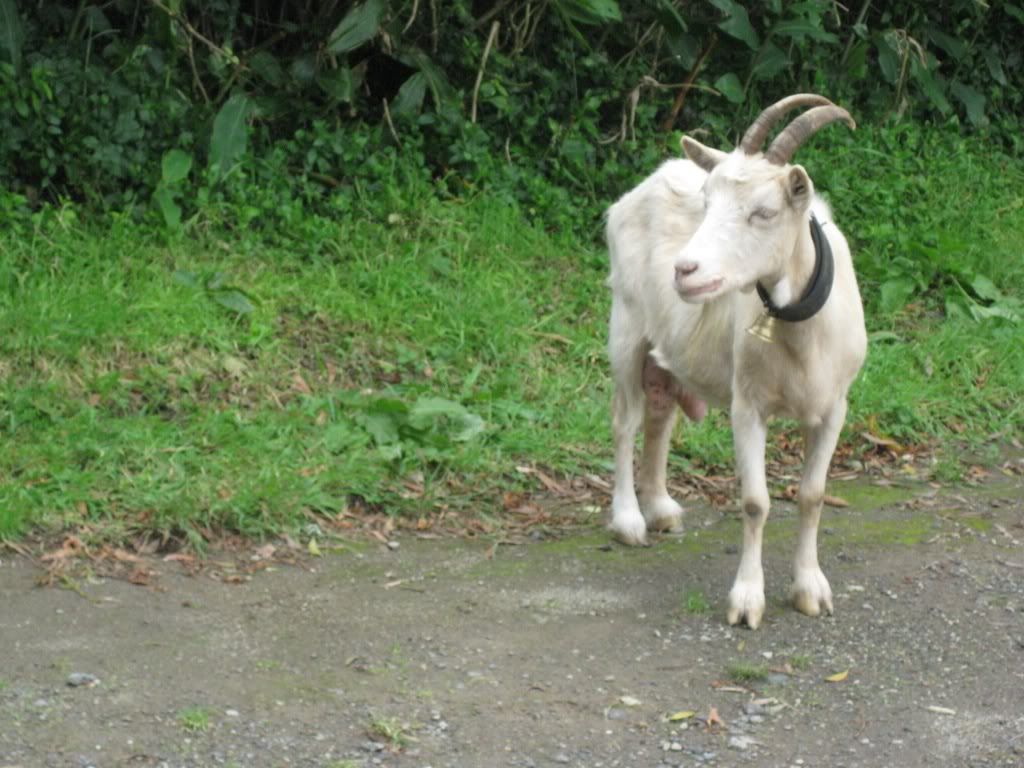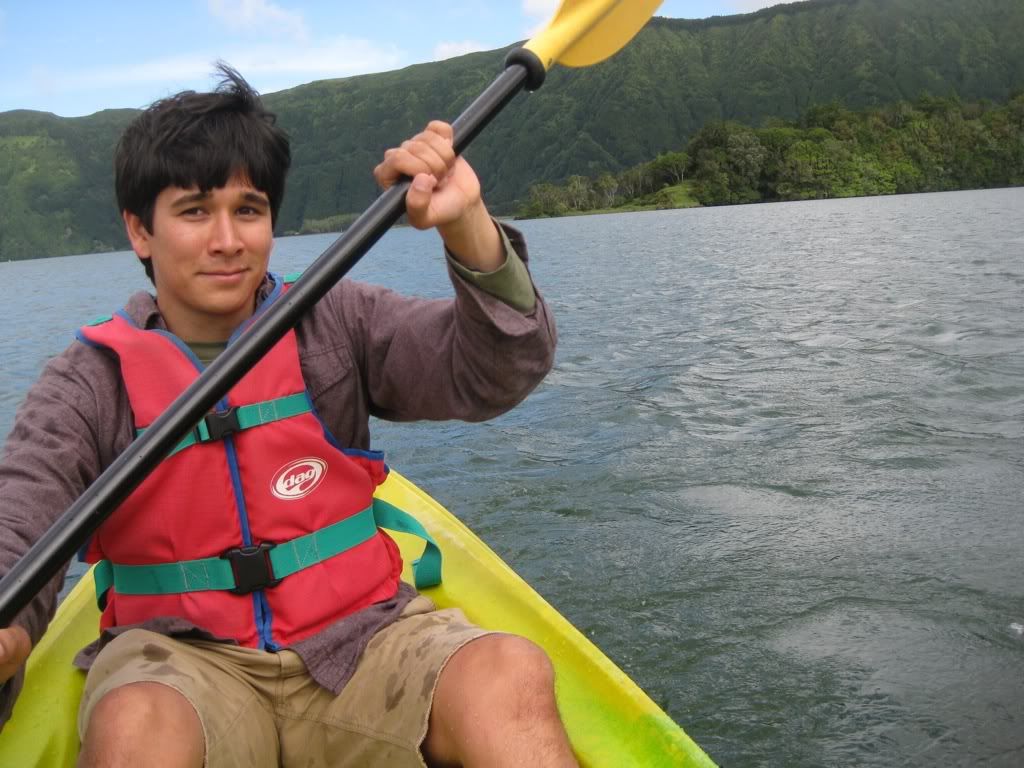 Because it's fun to be on an island on an island! Surprisingly, Arlo returned after this picture was snapped.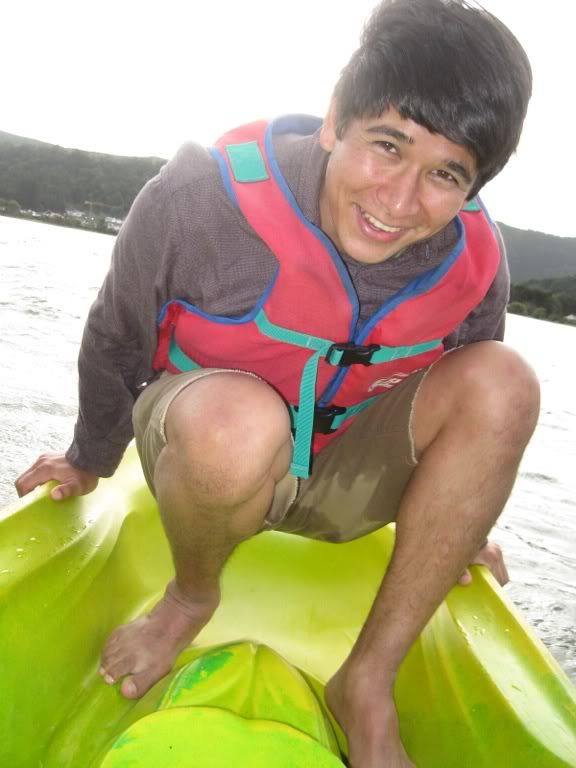 Arlo trying to dry his butt when the sun came out.
Okay, basta. Arlo and I are enjoying our drinks which are 1.5 euro each.
That's a dollar!
Q