Arlo and I have couchsurfed the last two nights at the case de Sandra. A laid-back and hilarious (wave)surfer with a sexy smirk and a 10 y/o daughter, Sandra is one helluva host. This 37-yr-young firecracker has hosted 80 people in two years, traveled around the world, and basically lived exactly as she's pleased. Also an amazing cook.
It has been so charming to be welcomed into her house, introduced to other Azoreans, and shown around Ribeira Grande. Arlo and I spent all day at the praia de Santa Bárbara where, apparently, we just missed the Billabong pro surfing competition. The beach was idyllic-- surrounded by sharp cliffs, black (volcanic!) sand, and the waves were totally tubular, dude.
Amanha, we're catching a flight to another Azorean island, Terceira, where the annual AngraJazz festival has just commenced. Apparently, the best
jazz singer
in the world
is going to be there. Nobody knows his/her name.
(Maybe it's the Brazilian in me, but I'm tickled by the way some Azoreans throw around superlatives with such characteristically Portuguese deadpan. Yesterday, for example, Sandra's brother explained to us that Azoreans have the best fish in the world because the Japanese are too aggressive in their fishing techniques. When asked about his personal fishing techniques, Sandra's brother replied, "Oh no. I golf." Apparently, Sao Miguel is also home to some of the best golf courses in the world.)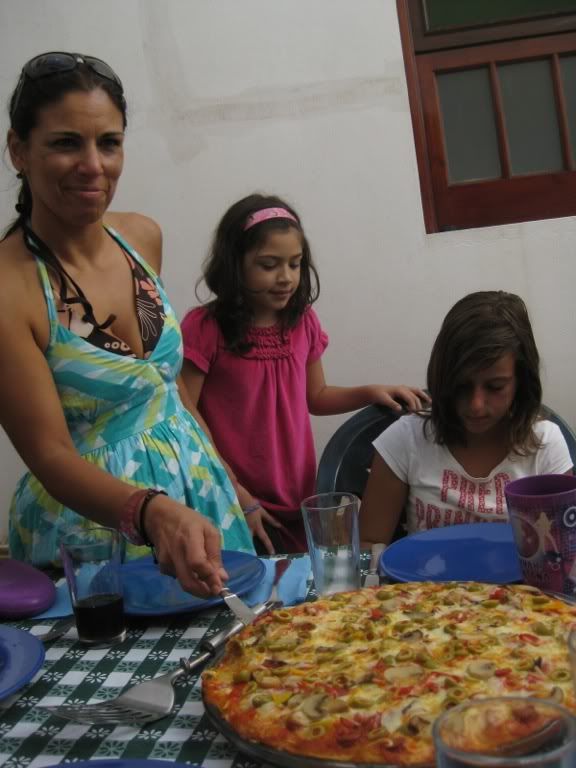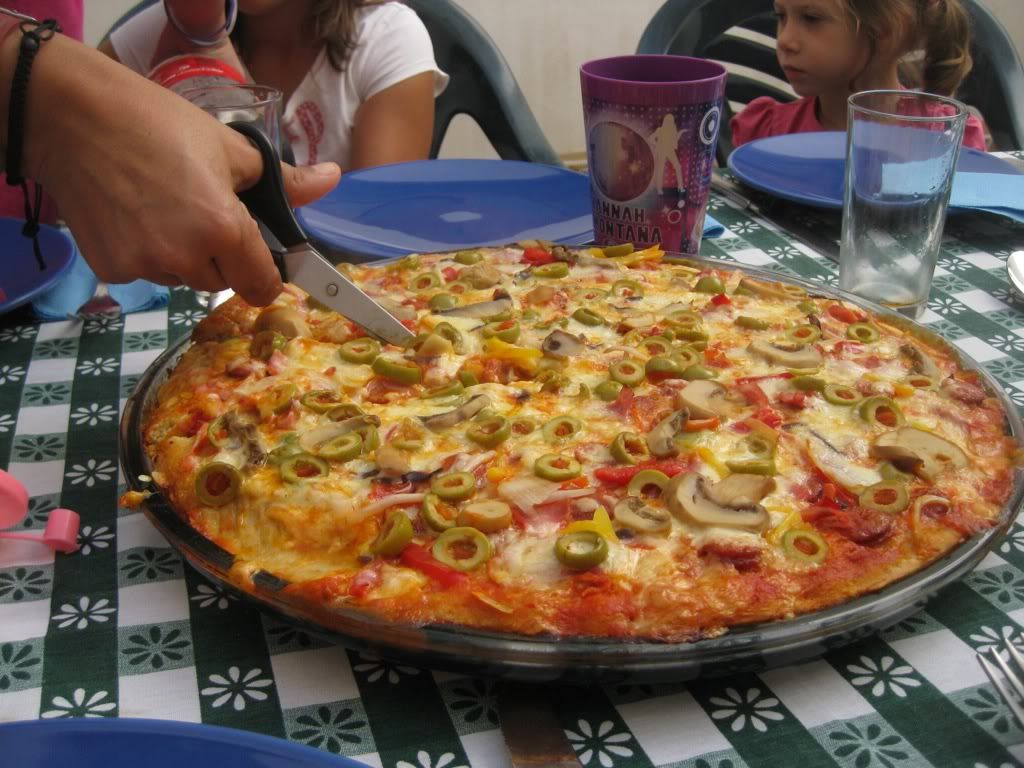 "Because I hate the pizza cutters, its sheeit."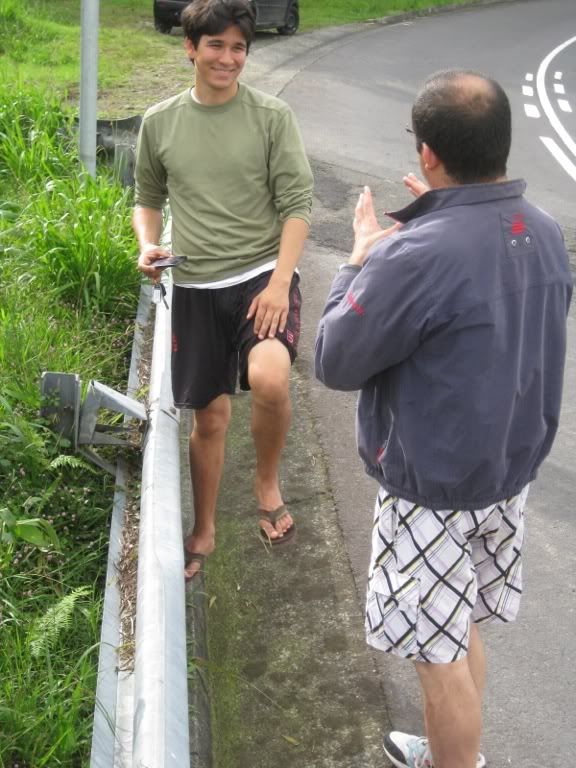 We smile like this when we're not quite sure what they're talking about.
Caldeira Velha: "Be so careful. Eet's hot."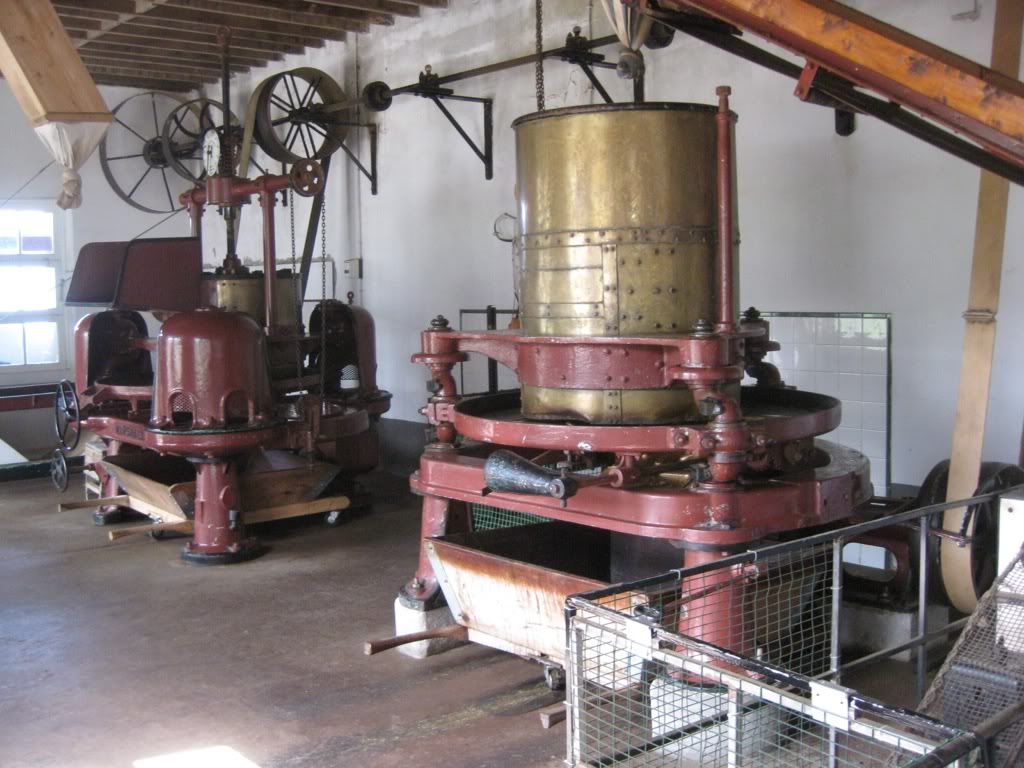 Chá Gorreana, the only European tea producers other than in the UK. Done the ol fashioned way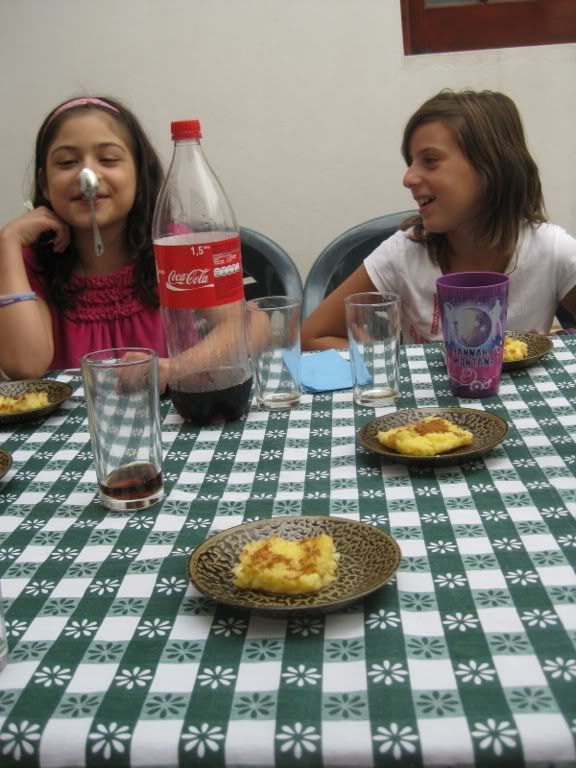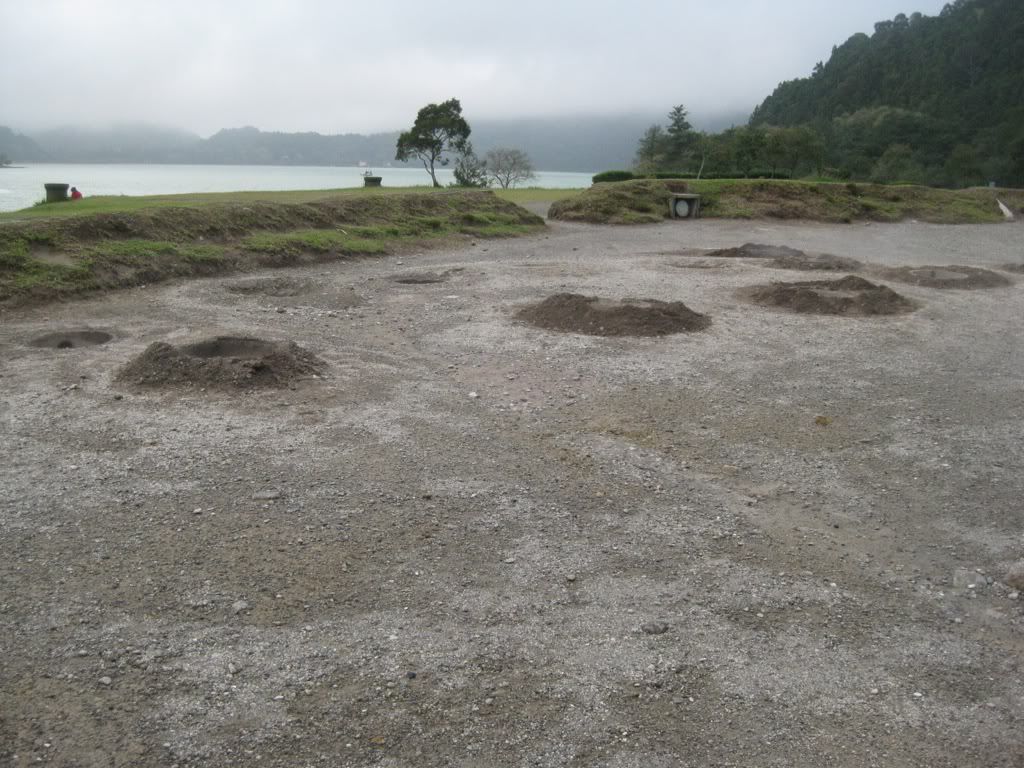 Cook your food in the ground!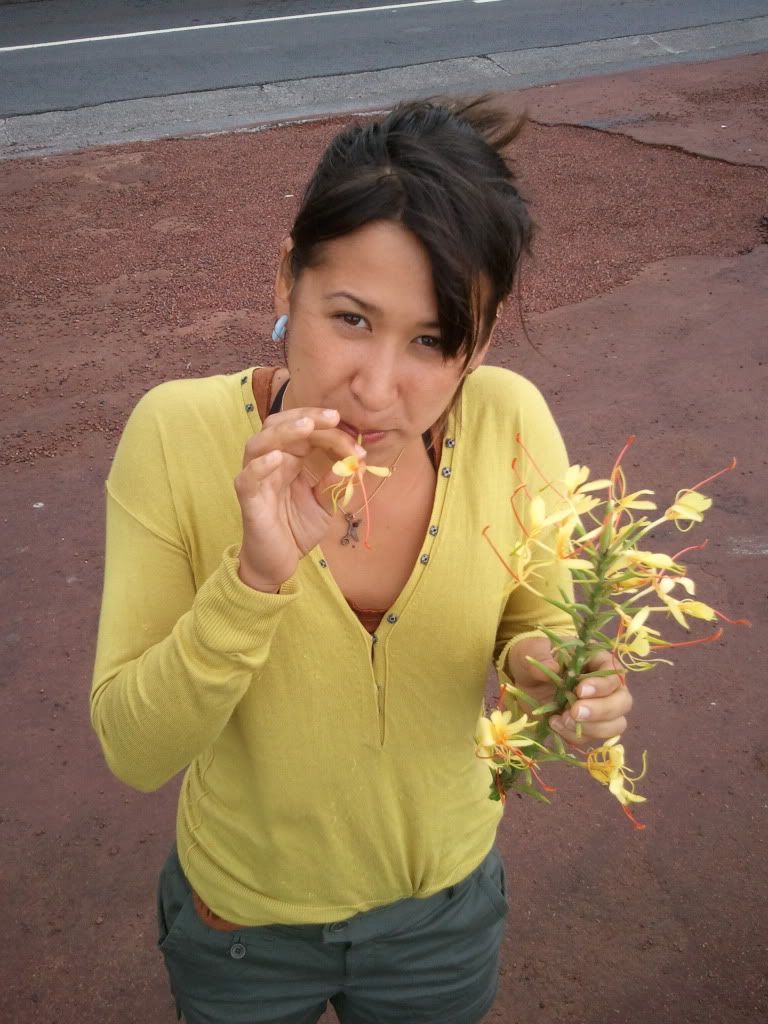 Azorean honeysuckles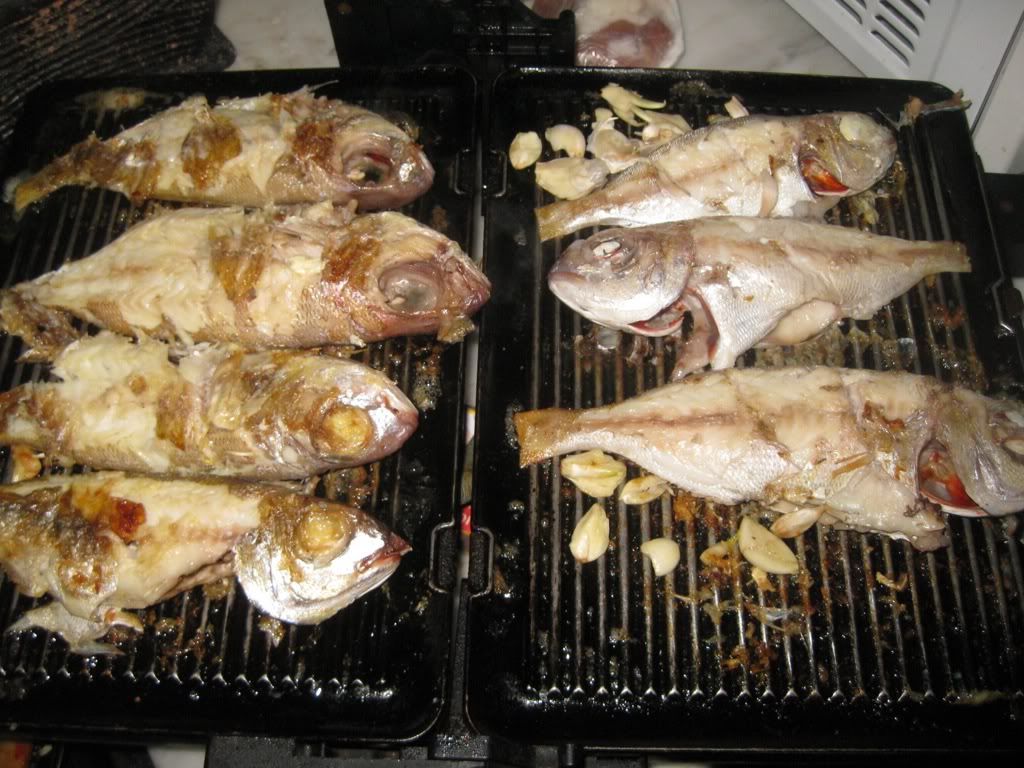 The best fish in the world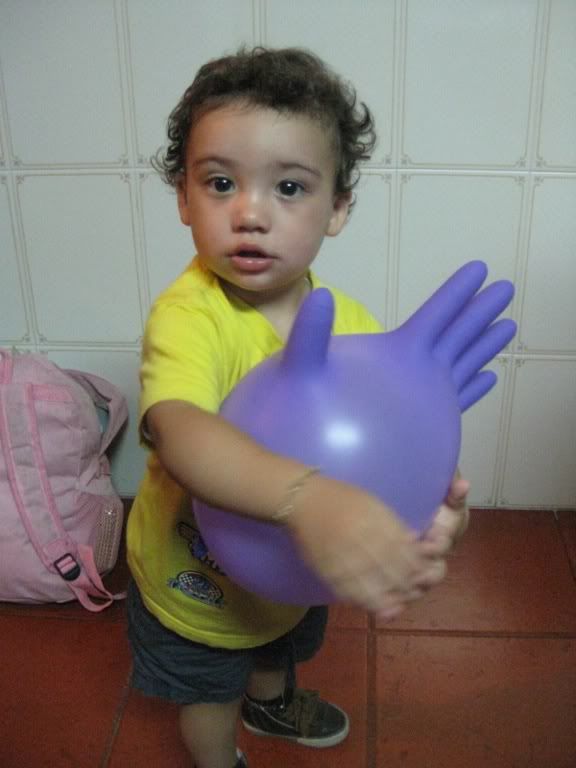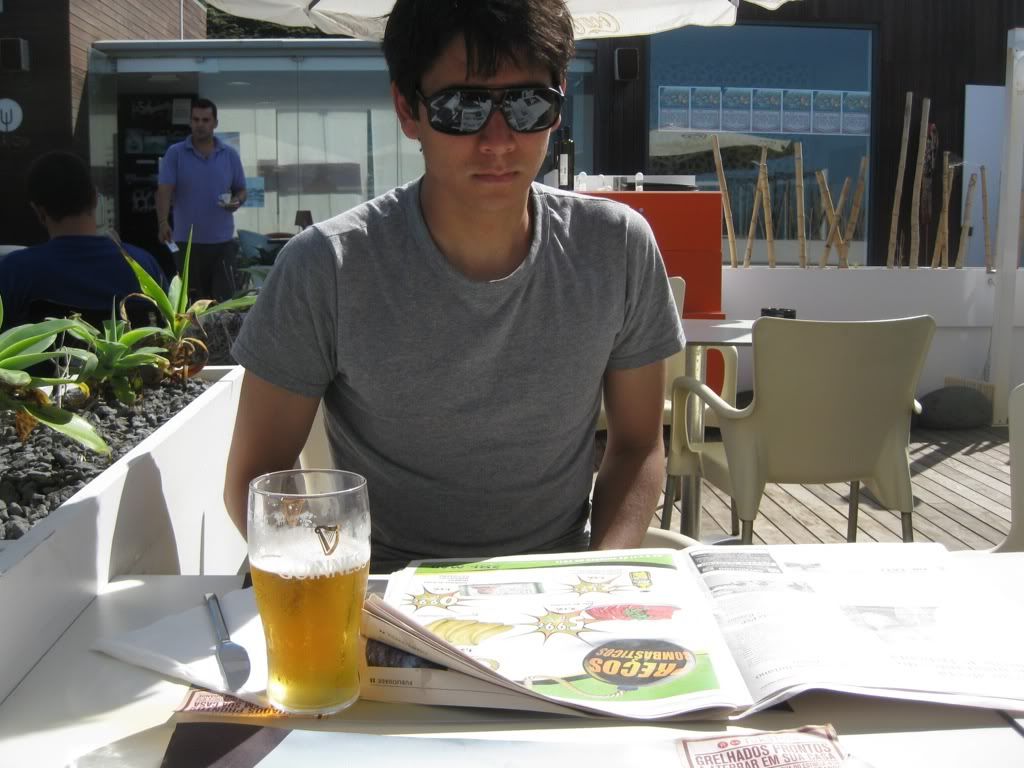 Easy Thursday livin'
Beijinhos!
Quinha