This was the other day and it was one of my favorites:
First we flew from Sao Miguel to Terceira. Here's an airplane view of the Sete Cidades caldera I mentioned in an earlier post. (That's a lot of tears).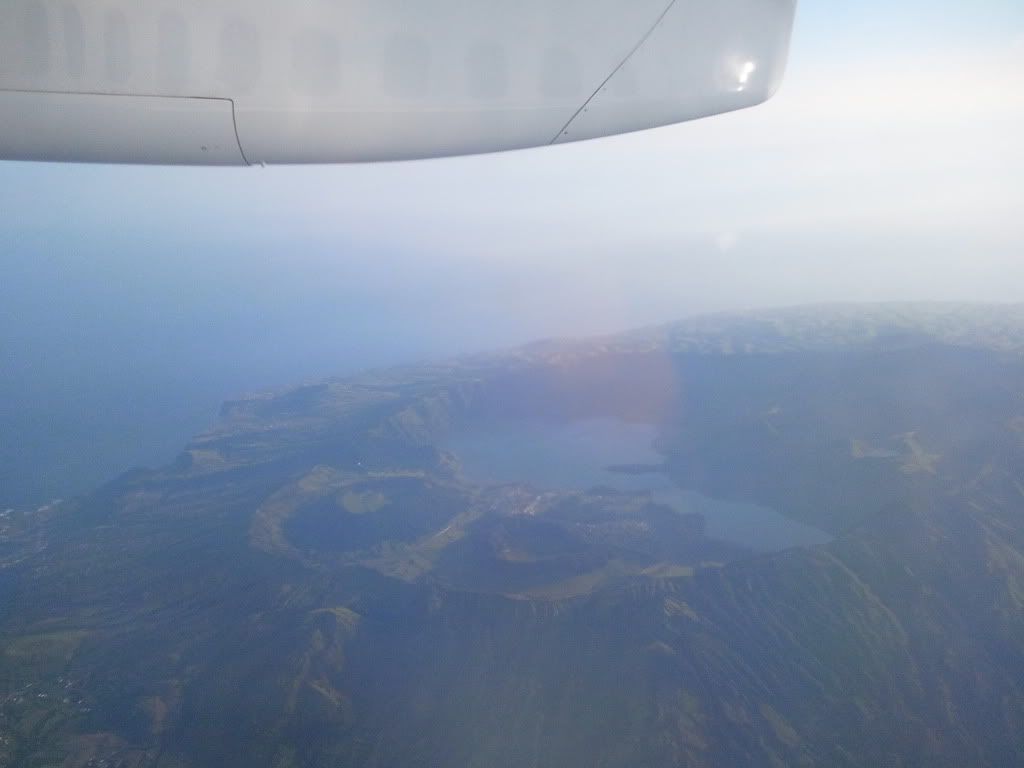 Terceiras. General feedback is that there ought to be more pictures of the camerawoman on this blog, but I say just Facebook her or something.
Terceira is noticeably different than Sao Miguel. I like it more; the people are friendlier. After climbing around Praia da Vitoria, we had burgers at a funny camping site where we picked up a French diver named Nicola and learned that Terceira is home to both the
world's fattest pig
and the
world's deepest lake in a cave
(see last post regarding superlatives). We decided to fact check the latter and somehow navigated our way to Algar de Carvao. This is looking up from inside the cave, out through the mouth of the volcano.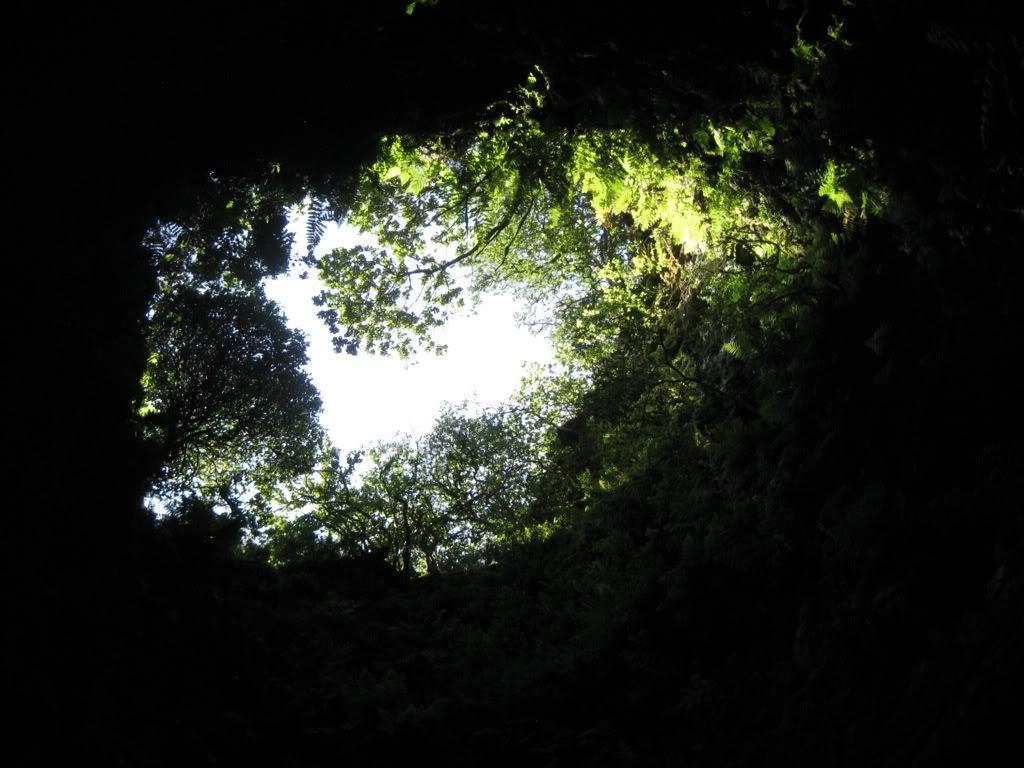 Apparently the Algar de Carvao is the only empty volcano [in the world?] into which one can descend entirely. It's a huge cathedral-like space that is so inaccurately demonstrated by these pictures... but just imagine groundwater dripping through the rock, echoing from the various chambers, a wet smell and chilly crispness in the cavernous air. The personality of the lava was written all over the walls. Oh, I adored the whole damn thing.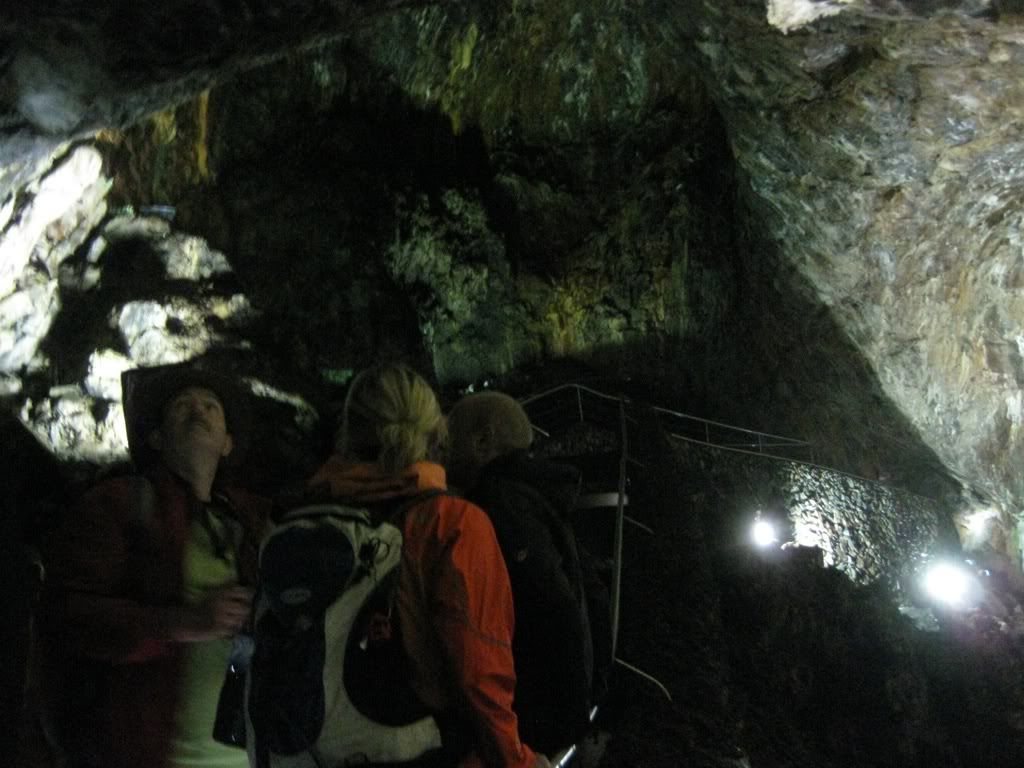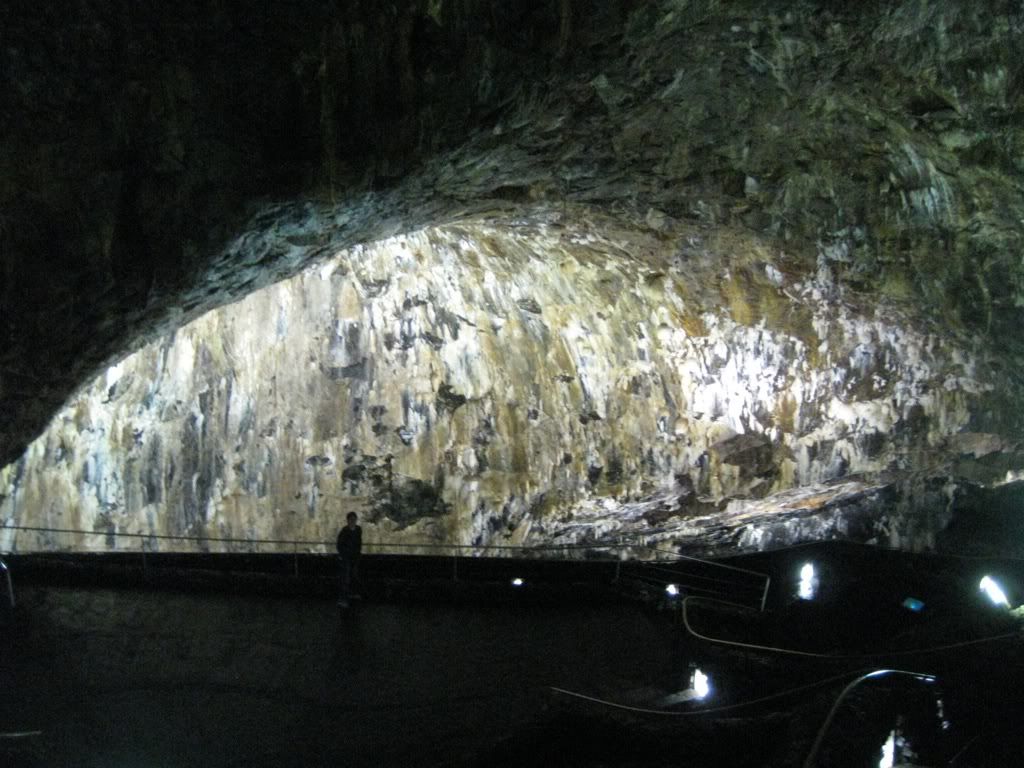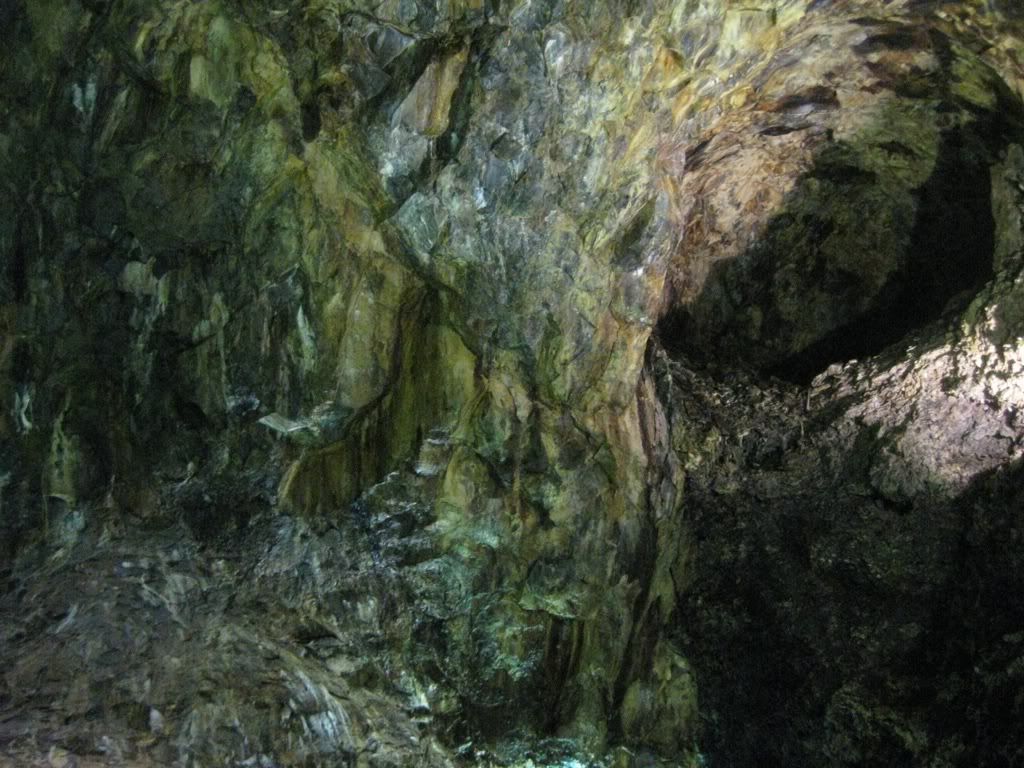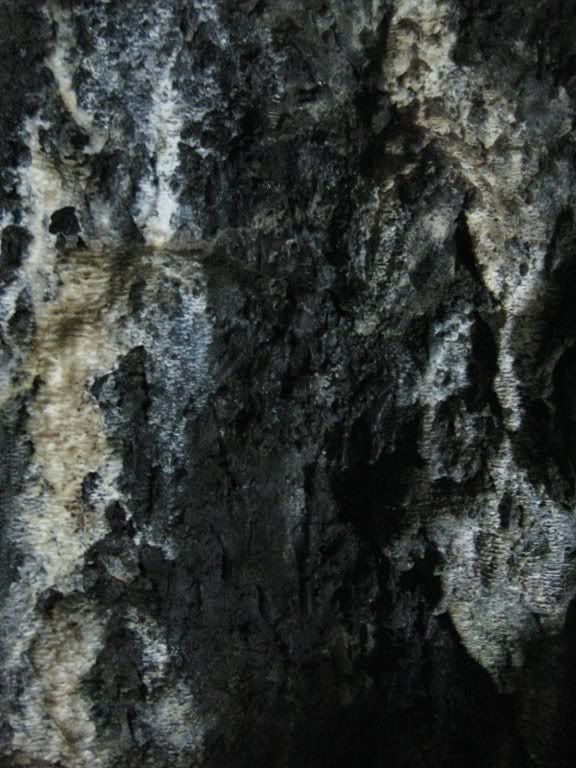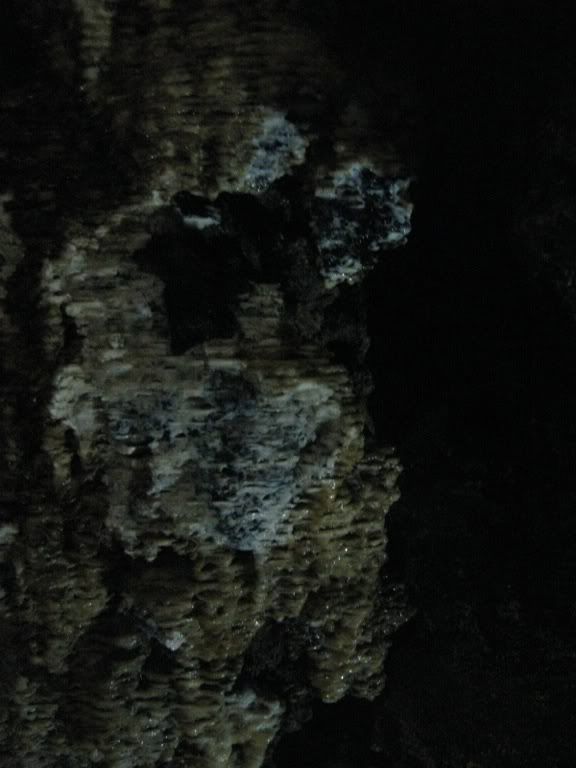 Dropped Nicola off in Biscoitos, a town called "cookies" (!!!!), and continued to the natural pools. I had a pretty blissful moment, enjoying fresh figs and queijada de amelia while admiring the cerulean clear water.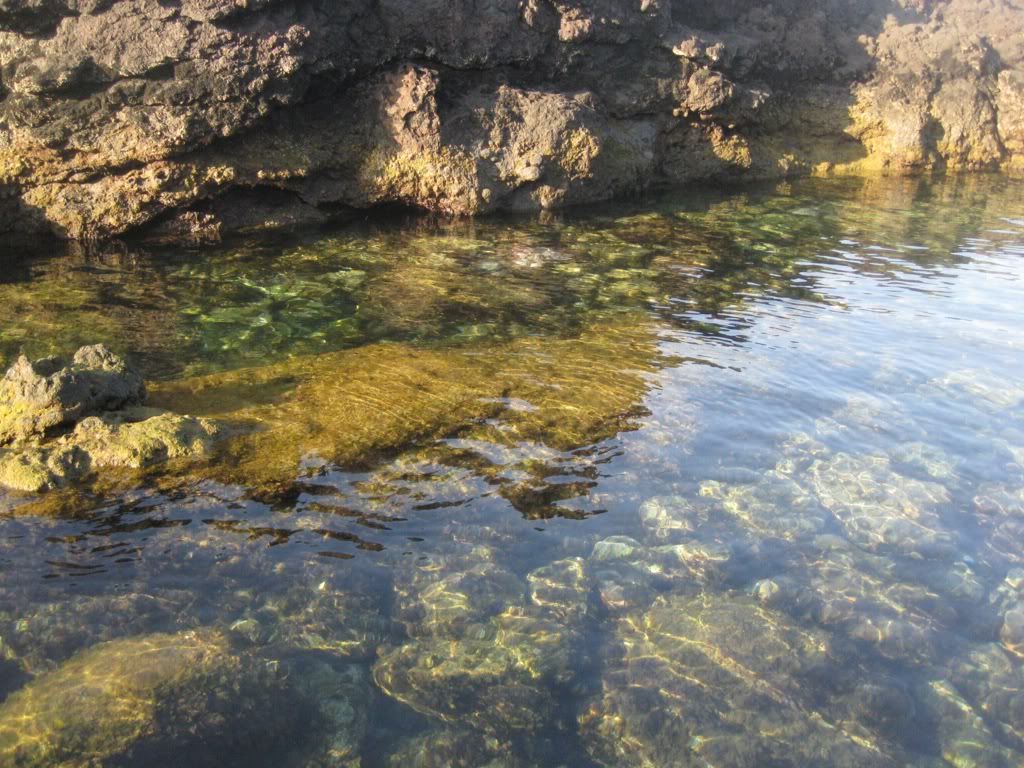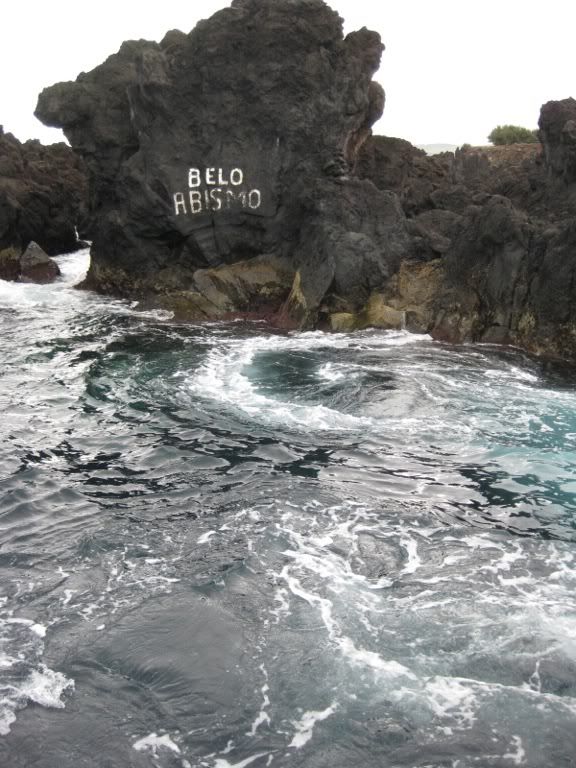 Beautiful Abyss
Then we drove to the highest peak on Terceira, hootin n hollerin' to be the highest folks in nearly a 100 mile radius. We were above the clouds!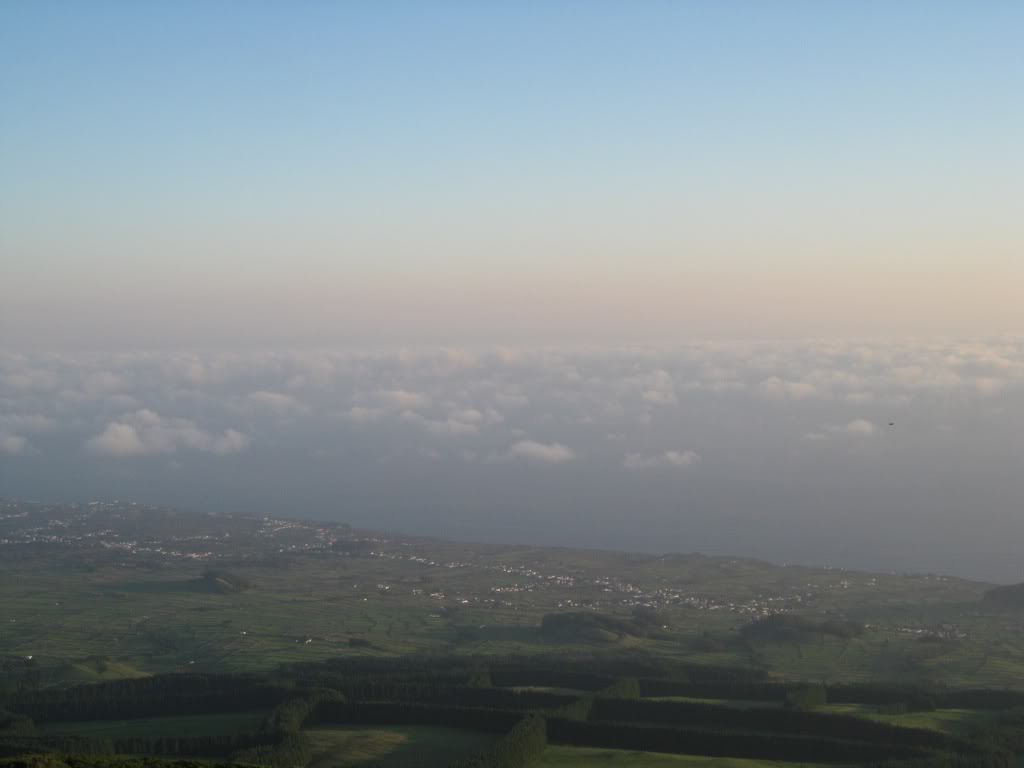 Ah, the joys of off-season travels! We checked into our 80-bed hostel and realized there was one only other fellow in the place. I like this element of our trip very much.
Anyway, then we drove into the main city (town), Angra do Heroismo, where we crunched quail and savored a bottle of wine before heading to the AngraJazz festival. Here we were to witness a performance by "
the best jazz singer in the world"
-- Kurt Elling. While the jazz itself was a treat, Mr. Elling's act was more like a dog biscuit. Reminded me of Maya's favorite singer, Michael Bublé, and Travis' favorite Eugene band, Strange Charm. No disrespect to them, but this guy was an overconfident dink with disastrously corny lyrics ("If I wrote a book about love... it would be... dedicated to you"). The real kicker was when he butchered two beautiful Tom Jobim songs with his offensive portuguese.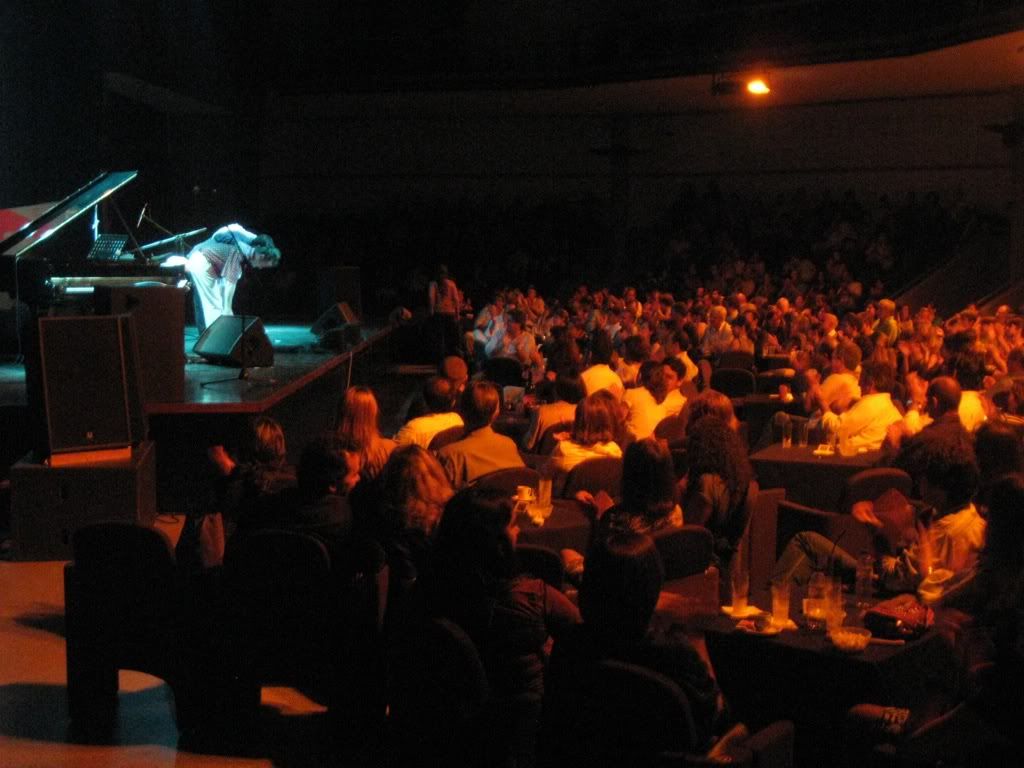 Nonetheless, it was a wonderful experience to exchange laughable glances and appreciate the good jazz with Arlo. Another funny part of the night happened when we realized we had absentmindedly parked our rental car in the empty lot of a government building, whose gates were now locked and not to be opened for the rest of the weekend.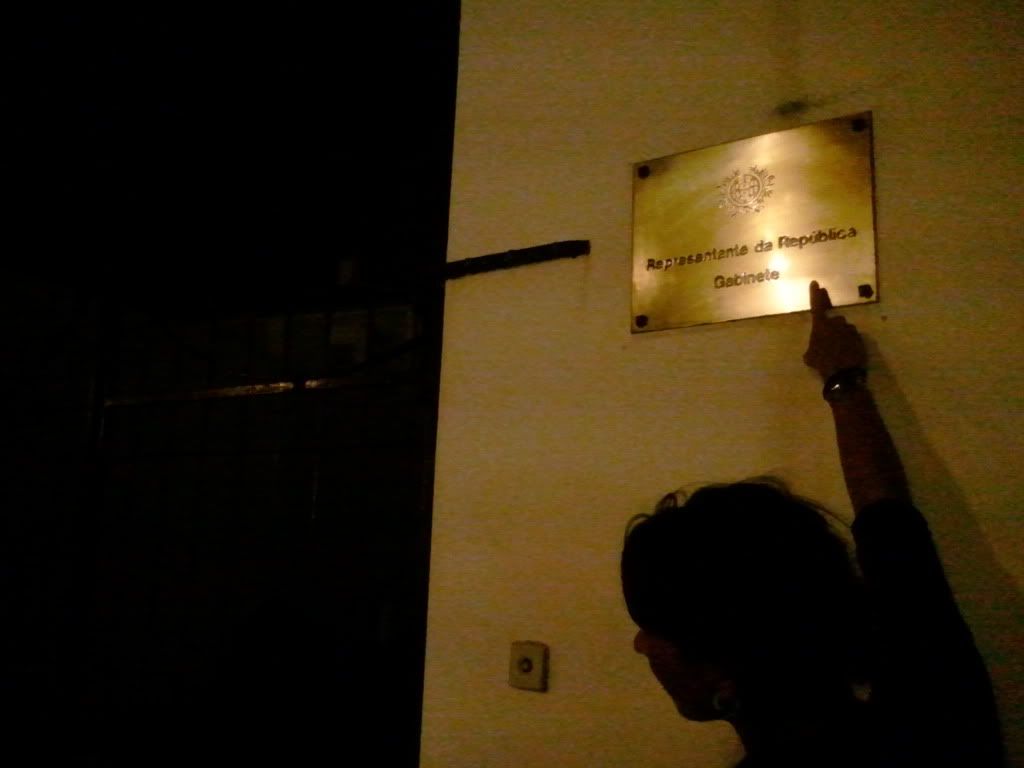 Another story for the Unicorn files,
EBQ