Olá gente!
Desculpa pela demora!
Sand in my camera, so here are some of Karen's fotos from the past two weeks in this lovely state of Éspirito Santo. Karen and Heráclito, longtime family friends, were so kind to take me in and immediately help me to feel welcome in Brasil. My days in Manguinhos, an adorable fishing village outside of Vitória, have been decadently slow. Lots of learning how to make delicious comida with Suzy, eating said comida with new faces everyday, portuguese sessions with Euzi, flipping over sea turtles on the beach, giggling at big-eyed lateral-scurrying crabs, biking cautiously by stray dogs, booking it for my life past said dogs, making every imaginable combination of fresh fruit juice, enjoying bolbo de chile + vodka with Karen, reading snippets from the immense collection of novels, napping in hammocks, sleeping under mosquito nets, and dozing to the sound of scurrying lizards in the ceiling.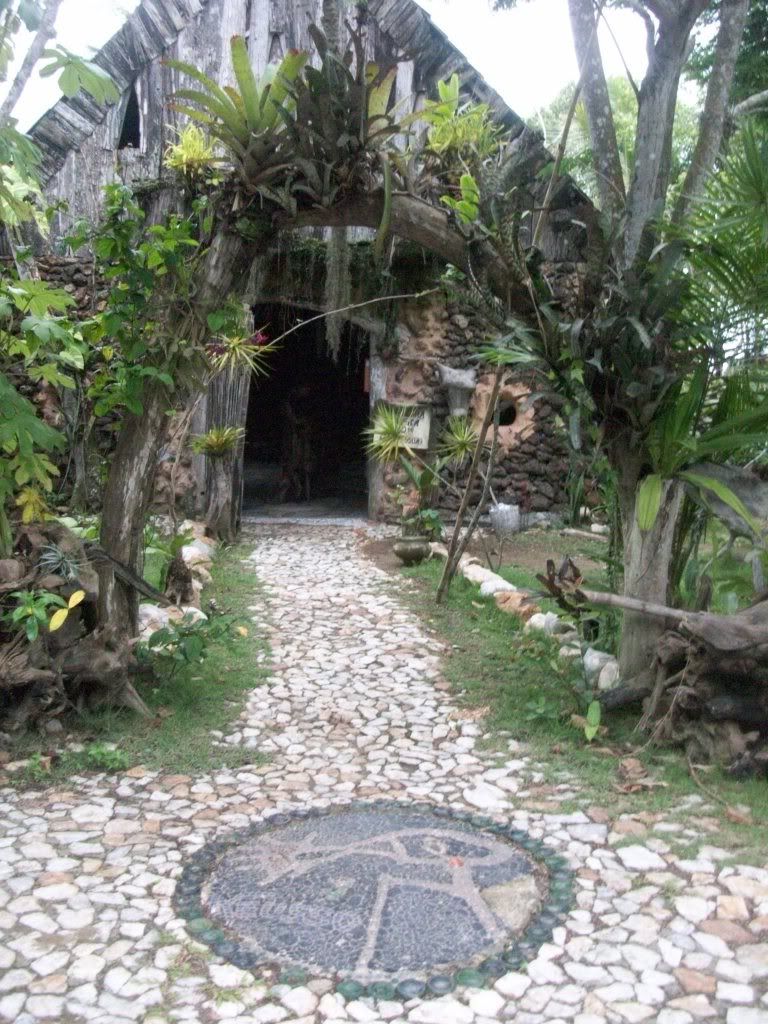 Dreamy house of Neusso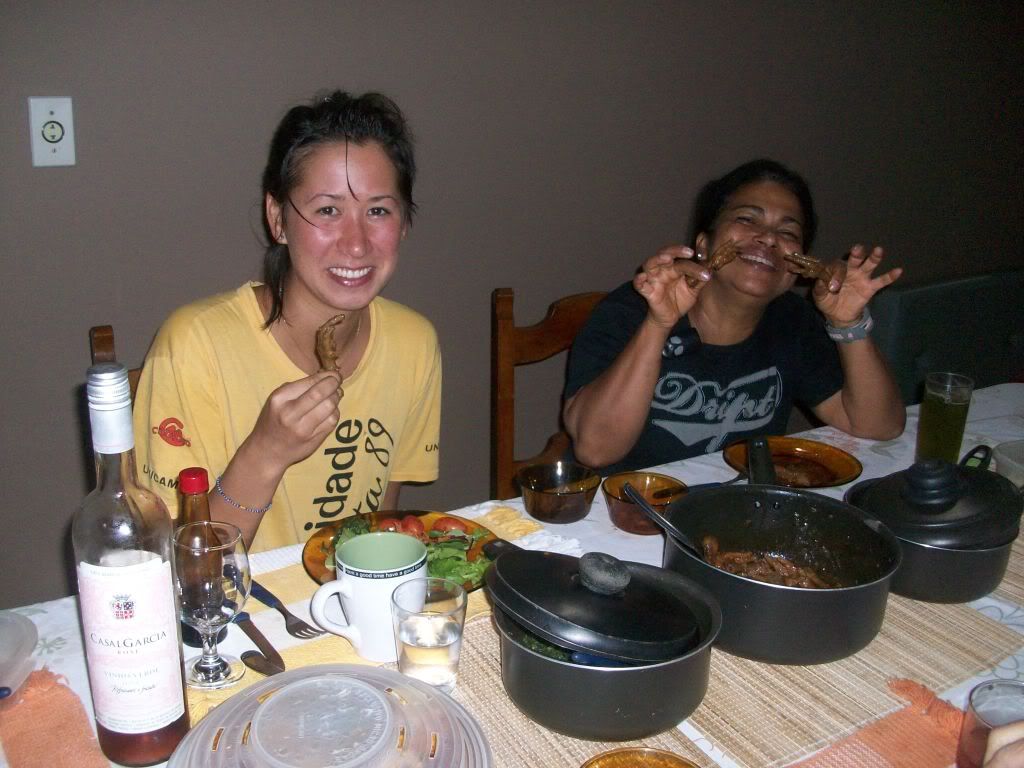 Terrified, politely: pé de frango... chickens feet.
Heráclito, Karen, and Neusso the artist.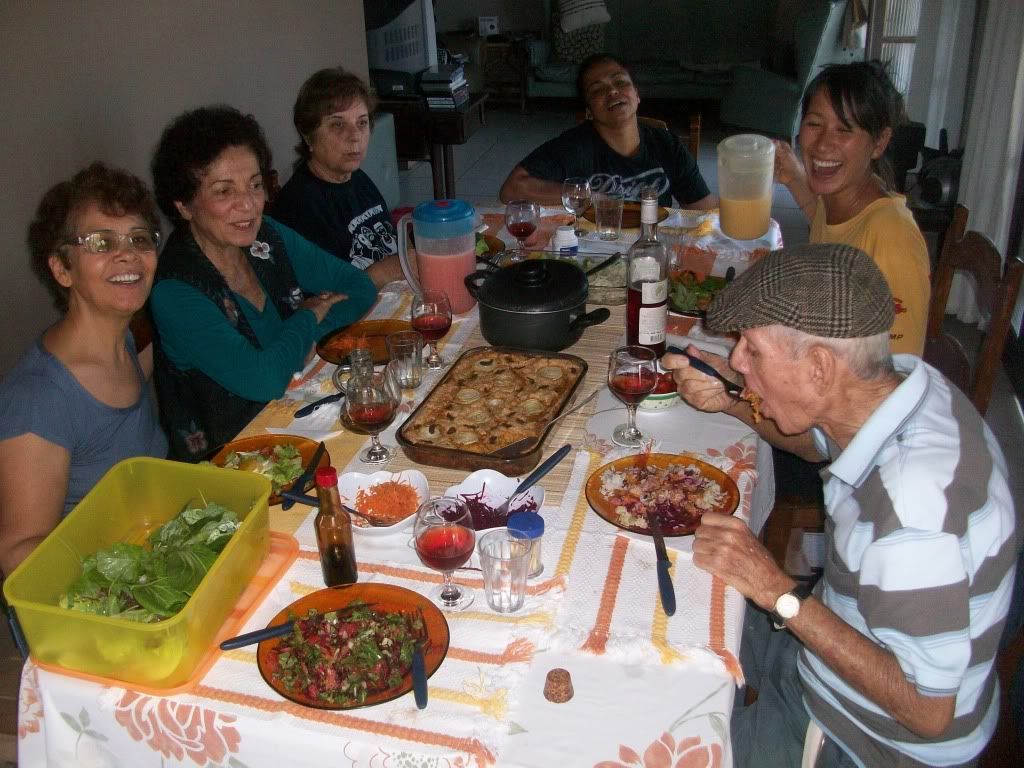 From left, clockwise: Sonia, Euzi, and Guta (completely hilarious trio), Suzy (the loveliest woman, maybe ever), and Seu Heráclito (amazing fellow with a fascinating story)
Domingos Martins is a town in the mountains where Seu Heráclito has a sweet home, a small coffee farm, and a big reputation in the coffee world. We were only there for a short time but it was long enough for me to learn heaps and fall in love with the coffee plant/process. Steep slopes of shiny shiny leaves in misty morning and toucans outside my window. I wanted to cry a little bit.
Camera wasnt functioning so no photos of D.M. but its probably a good thing. You just can't pixelize the sound of raindrops on big banana leaves in the warm afternoon fog. I regret even trying.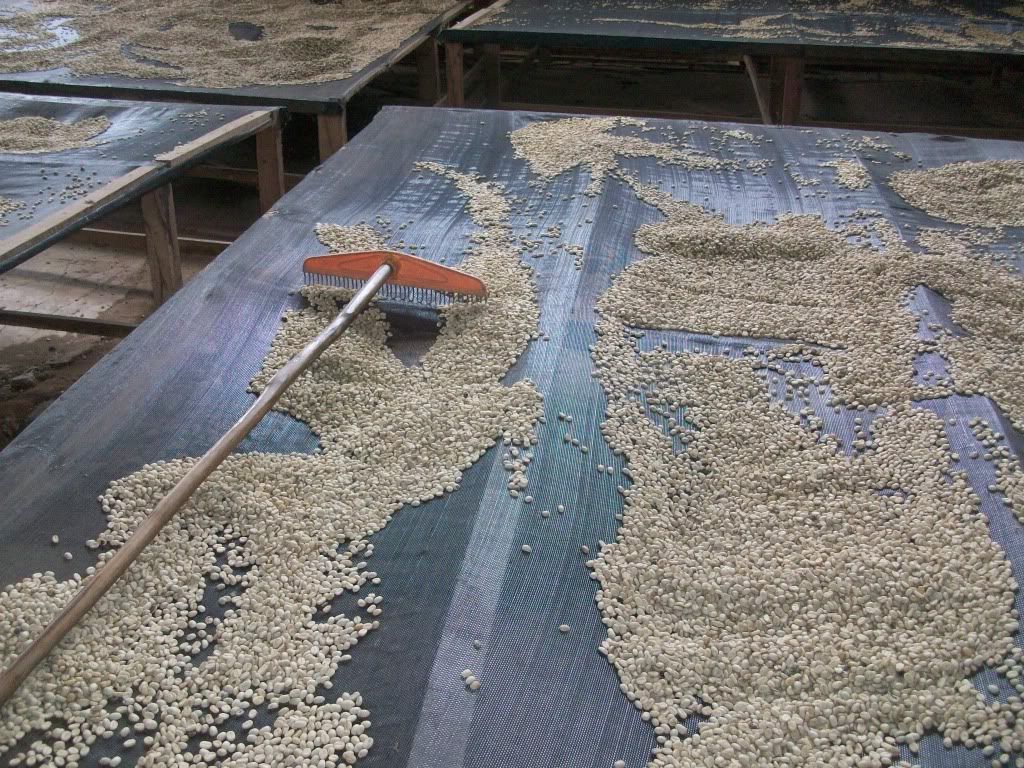 Café: pre roasting
Lil town outside of Domingos Martins: Check out all that coffee!








Tomorrow morning, I'm off to Salvador da Bahia.
One day, I'll let you all know how it goes.
But for now, I'm sorry to say this blog will be on a temporary hiatus. Please do some nice things for yourselves, enjoy your thanksgivings, and know that I am so goshdarn grateful to have ya in my life.
You are my cornucopia!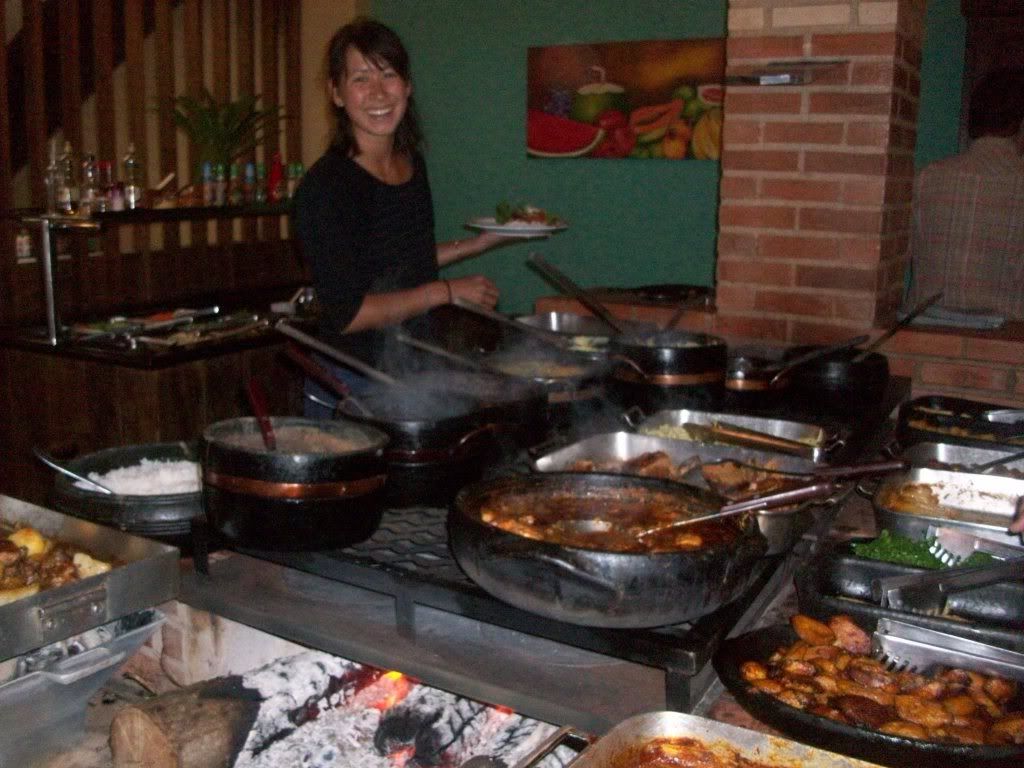 Abraços e beijos.
até logo gente,
Eriquinha
ps send me email updates whenever! i dont have an address... yet.